ISAP NEWS
We have been working on improving our website to better showcase our products and services. This new site was designed with you in mind. It offers an easier user experience by directing you to new features that will benefit you and your company.
PRODUCTS
ISAP's product offerings span several industries and we are continuously reviewing products to serve the security and defense markets, state and government entities, medical community, alternative fuel demands, maritime requirements, services and training in several areas, and more.
STRATEGIC ALLIANCE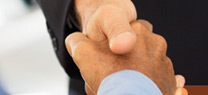 We founded Industrial Security Alliance Partners (ISAP) in 1996 believing in our vision to create a pipeline for launching core technologies, and distribution networks for products and services.